Adult Big Wheel Trike
Having watched the Godfather parts I and II at around the age of ten, considerably before my peers, I became a merciless little thug long before they did and, by the age of 12, I was running numbers, slinging rock and burying bodies in the desert i.e. the sandbox in the playground. Needless to say I ran a pretty brutal ship with foot soldiers aplenty doing my bidding which, typically, entailed making sure I got the freshest iced-buns at lunch and the best seat in assembly so I could belt out Kumbaya with my angelic voice.
By the age of 15 I had pretty much established myself as a fully-fledged Don and, looking back, on the situation (I'm now in the Witness Protection Programme following some pretty shameless snitching on my part) the one thing that all my trappings of ill-earned wealth couldn't supply me in the mid-90's was that of a vehicle that would show those around me who was boss. Put simply, I needed one of these jaw-droppingly brilliant Adult Big Wheel Trikes which, I think we can all agree, would probably have portrayed that I was the sort of fellow that wasn't above putting horse's heads in people's beds. Though I typically opted for turtle heads. Have you ever tried catching a horse? They're fucking quick.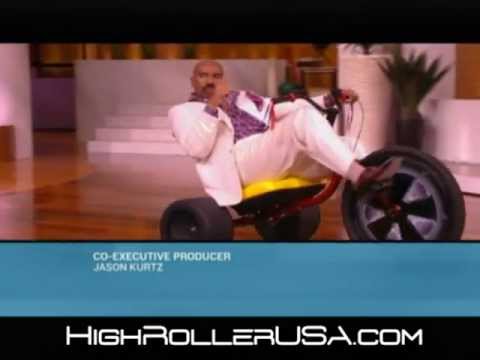 Yep, officially need.